You are here:
Projects
Passes of Hope
¿QUÉ ES PASES DE ILUSIÓN?

Es un Programa de educación a través del deporte con el que se busca enseñar valores fundamentales tales como trabajo en equipo, tolerancia, respeto, y disciplina.
HOW DO WE DO IT?

Mediante un Programa formativo que implementa métodos no convencionales a través del deporte en equipo y formación en valores (aula) involucrando a los padres de familia (hogar)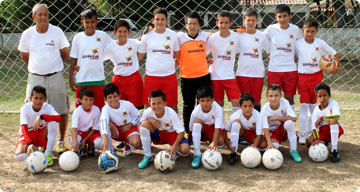 Los niños llevan a cabo entrenamientos bajo la supervisión de personal calificado. Se les enseña la técnica y la táctica del deporte y a su vez, se les complementa con formación en los valores que este deporte genera en los jugadores.
Periódicamente el grupo se reúne para interiorizar valores mediante lecciones didácticas diseñadas por trabajadores sociales. Estos valores están en sincronización con los que se practican en la cancha.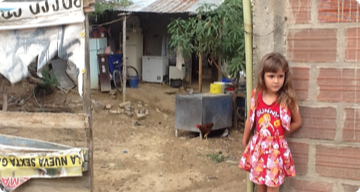 Mediante visitas de trabajadores sociales a los hogares de los niños y jóvenes vinculados a FJL se hace un diagnóstico del entorno familiar, con el objetivo de promover que los padres de familia se involucren activamente en la educación y formación.
How do we measure progress

An analysis of the different program variables is performed – attendance, educational workshops, assimilation of values, academic performance, individual and group behavior, sport performance, behavior at home).
This analysis is performed before, during and at the conclusion of the project, so adequate valuation metrics can be stablished.